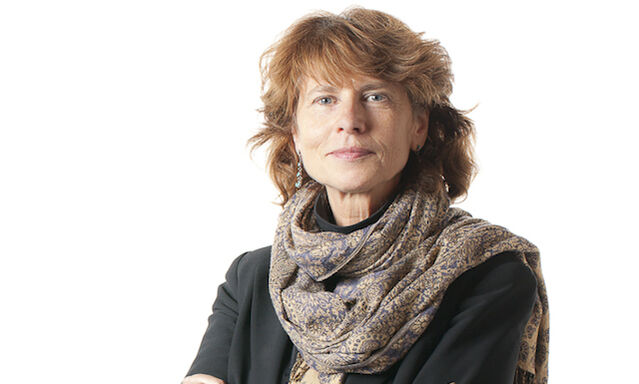 Marielle Nitoslawska, born in Canada, is a filmmaker, cinematographer and film professor who lives and works in Montreal. She received her B.F.A. in Studio Arts and Art History from Concordia University, Montreal and an M.F.A., magna cum laude in Cinematography from the Polish National Film School in Lodz. She remained in Poland for a decade, working as a filmmaker during the social and cultural upheavals that led to the fall of that country's communist government. There, she shot numerous exploratory ethnographic films in 35mm and actively participated in the underground media arts movement in Lodz, with friends and mentors from the Workshop of Film Form.
Nitoslawska has made numerous film essays, both feature length and short form on ground-breaking movements and artists such as Domingo Cisneros, Szczepan Mucha, Jozef Robakowski, and Carolee Schneemann. Poetic and unconventional, her films explore the ideas behind the work of these artists and their contemporary significance. Her films have received critical acclaim and extensive festival play, and include Bad Girl (2002), a groundbreaking documentary investigating explicit representations of female sexuality; Sky Bones (1999, nominated for Best Art Doc, Hot Docs); and Choices: An Artist From Eastern Europe Speaks Out (1987), included in the National Gallery of Canada's permanent collection. Her work is defined by an experimental approach to structure and explorations into narrative and representation.
She has also collaborated widely as an award-winning cinematographer on documentary, experimental and fiction films for a variety of directors. Her work has exhibited internationally at museums, art institutions, galleries, biennials and film festivals, including the National Gallery of Canada, Musée du Québec, WRO Biennale (Poland), Goethe-Institut New York, Vancouver Film Festival, Hot Docs, INPUT, FIFA, and the Festival du Nouveau Cinéma.
Nitoslawska served as Chair of the Mel Hoppenheim School of Cinema at Concordia University from 2009-2012. In 2006 she received the Faculty of Fine Arts Distinguished Teaching Award. She directs the Possible Movements Lab, a research group in experimental documentary, at Concordia's Hexagram Institute for Media Arts.
D'autres films de Marielle Nitoslawska
Memory (1978)
His day, her night (1979)
Déjeuner sur l'herbe (1979)
Number 8 (1984)
Cinemuseum (1985)
Zonas de Chiapas (1986)
Options (1987)
Sky Bones (1998)