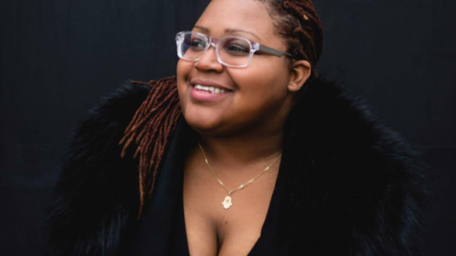 Kelly Fyffe-Marshall is a dedicated director, screenwriter and social activist striving to solidify her mark in the world.
Kelly has directed music videos, documentaries, narratives and branded content and with her vast experience she has also been invited to be a juror for the Canadian Academy of Film and Television as well as several film festivals.
Her work includes award-winning short film Haven (18), which premiered at SXSW as well as winning Audience Choice, in a room full of peers at BAFTA and most recently her two-part short film Black Bodies (20), Marathon (20) which was a response birthed from a viral racial incident that happened to her and three peers in California. This incident also birthed a non-profit organization We Have The Right To Be Right (RTBR) which is a collective of artists that align with social advocacy. After the murder of Ahmaud Arbery, her team decided to release Marathon online where it has amassed 20k+ views. Black Bodies was officially selected for TIFF 20, Canada's Top Ten, nominated for best Canadian short and Kelly was awarded with the TIFF 20 x Shawn Mendes Foundation ChangeMaker Award for social change through film. Black Bodies has recently been officially selected for Sundance Film Festival 2021, having its US premiere on January 28, 2021.