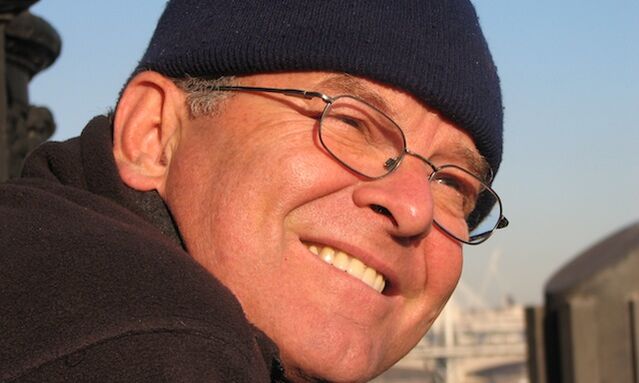 Luc Côté has been directing and producing films since the age of fourteen. For the past 35 years, he has traveled extensively around the world, making social documentaries that capture the human spirit.
In the early eighties, he founded his first production company in New York, On Track Video. In 1986, he joined Robbie Hart in Montreal and launched Adobe Productions. Together, they produced and directed more than 30 films including two award winning documentary series: Turning 16 and Rainmakers. Turning 16, a series about teenagers around the world produced in 1993, has been broadcasted in more than forty countries and got several national and international awards, including the prestigious Japan Prize, from The International Educational Program Contest sponsored by the NHK TV network and a Gémeaux Award from The Academy of Canadian Cinema and Television.
Most recently, Luc Côté has been directing films for other production companies: Macumba International, Virage, Erezi Productions and the Cirque du Soleil. In 2005, he directed, Crash Landing, a film about post-traumatic stress disorder that was selected to be shown in many festivals around the world and won several awards including an Honorable Mention for best Canadian Documentary at the Hot Docs Toronto Festival in 2005
Along with his work as a filmmaker, Luc teaches documentary film making at the International Film School of Cuba.
D'autres films de Luc Côté
Des jeux pour tous / 2009
Des voising inattendus / 2006
Opération retour / 2005
Cirque for Life / 2003
Extremis: Disparaitre / 2002
Vue du sommet / 2001
Growing Up in the Streets, 12 Years Later / 2000
Vivre en ville, Bangkok / 1997
Quand le cirque débarque en ville / 1995
Turning 16 / 1991-1993
Par la force du cercle / 1990
Petits miracles économiques / 1990
Growing Up in the South / 1989
Villa El Salvador, un rêve dans le désert / 1989
The Flying Farmer / 1989
Du coeur au ventre / 1988
Esteli / 1988
Padre por favor / 1988
Au marché des manchettes / 1988
Regards / 1988
Fenêtres sur l'avenir / 1987
Terre des hommes / 1987