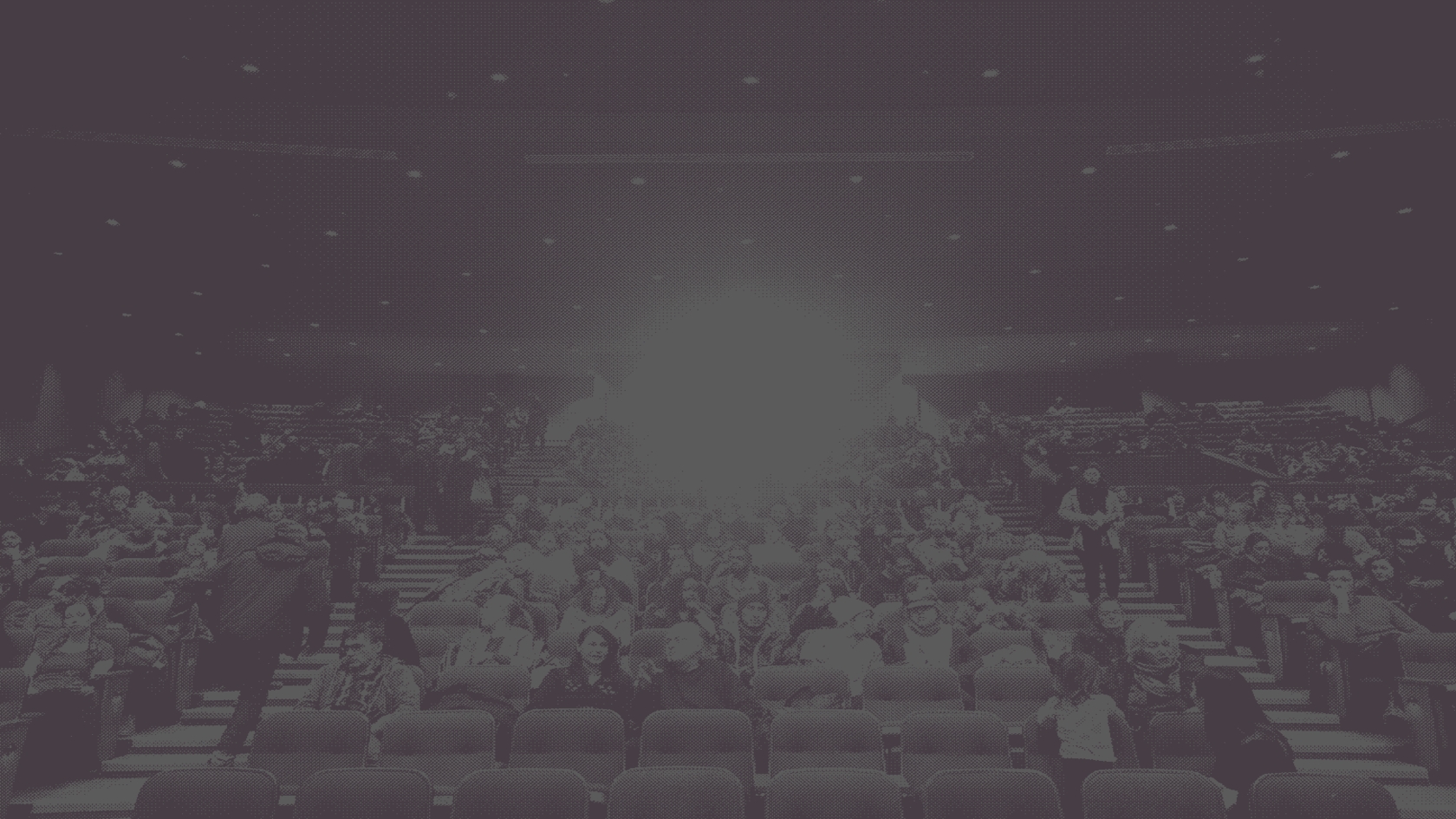 Screening truth to power since 2003
Cinema Politica is a non-profit media arts organization dedicated to supporting the work of independent, political filmmakers in Canada and beyond. Our organization is made up of an alternative exhibition network, dedicated distribution arm, and a Video On Demand platform for cutting edge, socially engaged cinema.
Cinema Politica's main office is located on the unceded lands of Kanien'kehá:ka Nation in Tiohtiá:ke, or Montreal. The CP team believes it is not enough to acknowledge the title-holders of the lands, rather we urge everyone who attends our screenings and streams our films to become involved in anti-colonial and Indigenous-led struggles and resistance everywhere.
Cinema Politica is funded through arts council grants, membership fees, distribution revenues and audience donations. We have been free of corporate sponsorship since our inception in 2003.
Cinema Politica is a vast alternative exhibition network for socio-political independent film with Locals in Canada and throughout the world. To this day we have successfully exhibited more than 1000 films at over 4000 screening events. Our events foreground diverse artists, community engagement, critical discussion and audience activation. Admission is by donation.
Cinema Politica distributes the work of filmmakers committed to innovative and critically-engaged storytelling. We work to diversify the cinema landscape by showcasing diverse voices and perspectives while we secure returns for politically engaged filmmakers and foster impact beyond the viewing experience. While our strength is non-theatrical and educational distribution, we also work in the festival, theatrical, TV and On Demand markets.
Cinema Politica On Demand offers paradigm-shifting, radically-voiced cinema streaming services at affordable rates. With hundreds of titles available and more added regularly, political film fans can rent individual titles or sign up for our subscription service, which comes with a free trial period. Streaming CP On Demand supports independent filmmakers and the work of our organization.
Cinema Politica's main objective is to curate, circulate, exhibit and promote political cinema by independent artists, with an emphasis on independent Canadian works. We champion innovative, provocative films that tell underrepresented stories and that engage audiences on important socio-political, cultural, environmental and economic justice issues. The position of the artist in society is important to our curatorial process, where our programming team prioritizes works on political struggles, told by artists who are marginalized and/or struggle against oppression in their respective contexts.


Cinema Politica programs films with strong political voice, that explore under-represented subjects, tell compelling stories, innovate the form, and contribute to progressive politics and social movements. Cinema Politica's curatorial process and resulting programs correspond to the organization's overarching mandate to support independent, politically-engaged filmmakers. The films we select for screening in our Network (across Canada and the world), and online, serve as explorations and interventions into progressive politics, public policy, radical cinema and social justice movements.

As we like to say regarding the cinematic spectrum of beauty and truth - we look for films that fall somewhere between a painting and a pamphlet.
For general inquiries, email us at: 
info [at] cinemapolitica [dot] org.
For distribution inquiries only, please replace "info" with "distribution".