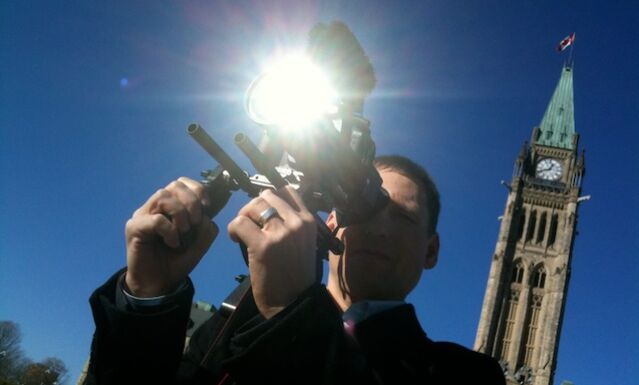 Avi Lewis is an award-winning documentary filmmaker and television journalist.
His first feature length film, The Take (2004), follows Argentina's new movement of worker-run businesses.  An emotional story of hope and resistance in the global economy, it was released theatrically in Canada, the U.S., and across Europe, premiering at the Venice Film Festival.  The New York Times called it "a stirring, idealistic documentary", its CBC telecast was nominated for 4 Gemini Awards, and it won the International Jury prize at the American Film Institute festival in Los Angeles.
In 2009 and 2010, Avi Lewis was the host of Al Jazeera English Television's Fault Lines – a biweekly show that got under the surface of US politics with half hour documentaries, town hall discussions, and long format interviews. In 2008, he was the host of Al Jazeera's Inside USA, a weekly series examining the real issues at stake in the US presidential election.
His previous television shows – On The Map with Avi Lewis, a daily half-hour of opinionated international news analysis and The Big Picture with Avi Lewis, combining hard-hitting documentaries and town hall debates – aired on CBC Newsworld, in 2006 and 2007.
In the late 90s, as the host and producer of counterSpin on CBC Newsworld, Lewis presided over more than 500 nationally televised debates in three years.  In the early 1990s, he hosted City TV's landmark music journalism show "The New Music." At the same time, he was MuchMusic's Political Specialist, pioneering political "uncoverage" for a youth audience.
Currently he is directing a feature documentary called The Message: the (r)evolutionary power of climate change.