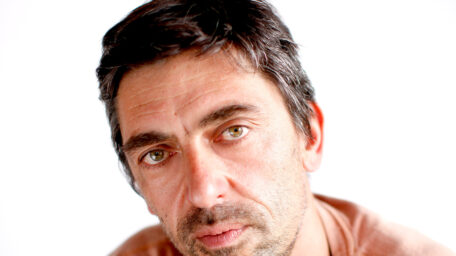 Nicolas Wadimoff was born in 1964 in Geneva and is a Swiss director, documentary filmmaker, producer, rock guitarist.
In 1988 he graduated from UQAM (Université du Québec a Montreal) in communications with a specialization in cinema.
Nicolas made his first documentary in 1990. He worked as a film director at Radio Télévision Suisse (RTS) and the French Swiss Broadcasting Service (TSR).
In 1996-2001 he was a producer and director of films at his own company, Caravan Films. In 1997 he made his first fiction feature. In 2003 he founded Akka Films, devoted to the development of fiction films and production of documentaries. Opération Libertad is his fifth feature.
In 2010, he received the Ecumenical Jury prize at the Berlin Film Festival for his film Still Alive in Gaza shot in 2009 in the Gaza strip.
(Image courtesy of dafilms.)