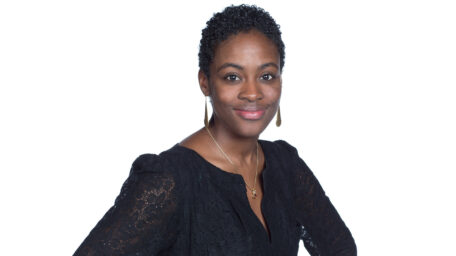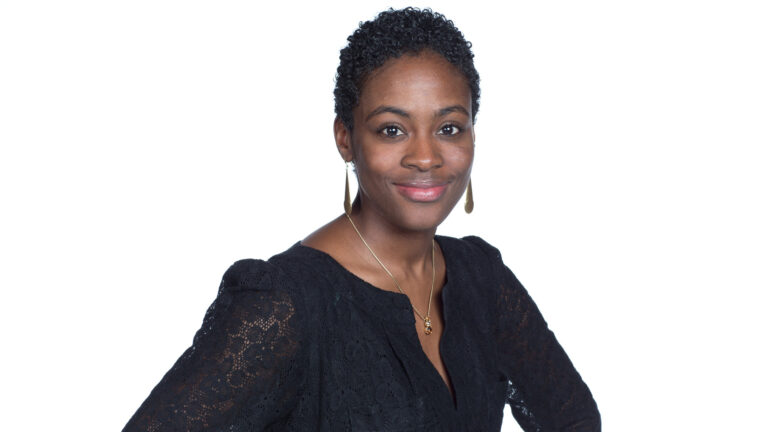 Born in Montreal to Haitian parents, Mylène Augustin has always had a strong interest in oral storytelling, a traditional form of expression that is deeply rooted in all Caribbean and African cultures. Fluent in four languages, she also has a passion for linguistic studies. In 2001, Mylène graduated from Concordia University in Spanish Literature and Society and has completed a postgraduate degree in Marketing at McGill University in 2005. After working for several years as a French copywriter and Web content editor, she enrolled in a ten-month intensive program in interactive media at the Institut National de l'Image et du Son (INIS) in 2013.
Mylène was first exposed to documentary film production at the National Film Board of Canada, thanks to a three-month internship she completed in 2014 at the English Program Quebec and Atlantic studio. Since then, she collaborated with the NFB as an associate producer on Gun Runners, a feature film written and directed by Anjali Nayar which premiered at the Hot Docs Festival in May 2016, and was selected among the top 20 audience favourites. Mylène was also an associate producer on Shaman, a first animation short by Inuk director Echo Henoche, and also worked in assisting veteran director Alanis Obomsawin on her latest films We Can't Make the Same Mistake Twice and Our People Will Be Healed.
Camfranglais, a futuristic docufiction film written in collaboration with Feven Ghebremariam also marks Mylène's debut as a film director.
(Image by Jean-Guy Thibodeau © 2011. Courtesy of L'inis.)