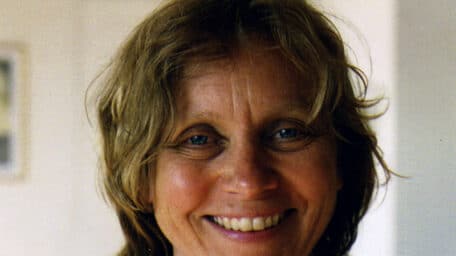 Jocelyne Clarke has worked in the film and video industry since 1990. She has directed several films, among them a portrait of Montreal singer-entertainer Penny Lang, entitled Stand Up!, On High Ground With Penny Lang, which she also produced, and most recently Edith and Michel a film for Radio-Canada about dementia, telling the story of acclaimed Montreal filmmaker Michel Moreau and his wife, author Édith Fournier.
Jocelyne received a Master's degree in Communications from Concordia University in 1989 and was part-time professor there for 15 years, teaching a variety of courses including film production, and documentary history, writing and criticism.
Outside her own work, Jocelyne has been associated with numerous production companies and involved in virtually all aspects of documentary filmmaking, as a writer, researcher, producer, director and editor. She also works as an independent analyst evaluating documentary projects for funding institutions.
Jocelyne has been closely involved in programming the Rencontres internationales du documentaire de Montreal (RIDM) since its inception in 1998. She has sat on juries, among them for Toronto's "Hot Docs" and "Silence elles tournent" as well as the RIDM. She also writes occasional articles for such Canadian film magazines as POV and Montage.