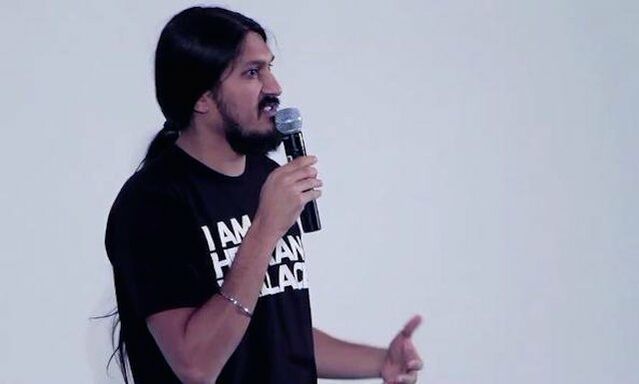 Angad uses film to highlight voices we rarely hear. After spending months with Indian villagers who had been resisting an alumina project backed by Alcan, a Canadian-based company, Angad produced his first independent film, U.A.I.L. Go Back. It was used widely as an organizational tool and led Alcan to end – from the film's pressure – its involvement in the project.
Passionate about using media as a tool for social change, Angad has since produced videos for groups including the Service Employees International Union, Human Rights Watch, and The Center for Constitutional Rights.His award-winning short, Writings on the Wall – featuring the lives of Indian street artists – garnered Angad a Silver Remi Award (Worldfest Houston) and a Bronze Plaque (Columbus International Film Festival) – was broadcast on PBS, Bravo!(Canada), and Al Jazeera (English).
He worked with the New Sanctuary Movement as a community organizer for immigrant rights, and contributed to the editing of several broadcast documentaries, including Chichester's Choice, and Tootie's Last Suit.Angad has just completed the feature length documentary Herman's House, which had its sneak preview at the 2012 True/False Film Festival, and which will have its World Premiere at Full Frame Documentary Film Festival. The film was produced in association with the Ford Foundation JustFilms Initiative, and participated in two labs at the Sundance Institute Documentary Film Program. Angad is currently in production with the National Film Board of Canada on the related interactive documentary, Inside Herman's House.