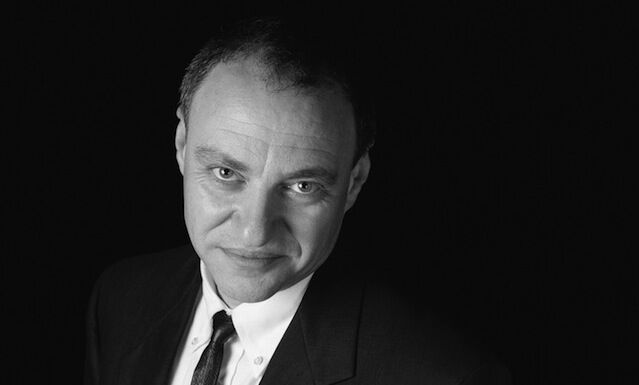 Achbar is a graduate of Syracuse University's Fine Arts Film Program. Achbar interned in Hollywood on the children's TV programme Bill Daily's Hocus Pocus Gang, followed by a three year stint in Toronto with Sunrise Films on their documentary series Spread your Wings and the CBC/Disney series Danger Bay. He then teamed up with director Robert Boyd, and received a Gemini nomination for Best Writer on The Canadian Conspiracy, a cultural/political satire for CBC and HBO's Comedy Experiments which chronicled Canada's secret takeover of the USA. It won a Gemini for Best Entertainment Special and was nominated for an International Emmy.
Achbar moved into independent media, working in many capacities on films, videos and books on issues ranging from nuclear lunacy, poverty, and East Timor, to the media, U.S. hegemony and corporate power.
With Peter Wintonick, Achbar co-directed and co-produced Manufacturing Consent: Noam Chomsky and the Media, which was, until the release of The Corporation Canada's all-time, top-grossing feature documentary. Achbar's companion book to the film hit the national best-seller list in Canada.
Achbar collaborated with editor Jennifer Abbott to create Two Brides and a Scalpel: Diary of a Lesbian Marriage, a low-budget video diary by the couple known as Canada's first legally married lesbians. This true story of "boy meets girl, boy marries girl, boy becomes girl" received festival invitations from around the globe and was broadcast in Canada on Pridevision and the Knowledge Network.
In 1997, Achbar initiated a project titled The Corporation with author and University of British Columbia law professor Joel Bakan. Bakan wrote the film and book, while Achbar directed, produced and executive-produced the film. Jennifer Abbott joined the team as editor and co-director in 2000. The documentary compares globalized corporate psychology and practice to formal definitions of psychopathic behaviour, touching on environmental and social issues, as well as historical origins of corporate behaviour.