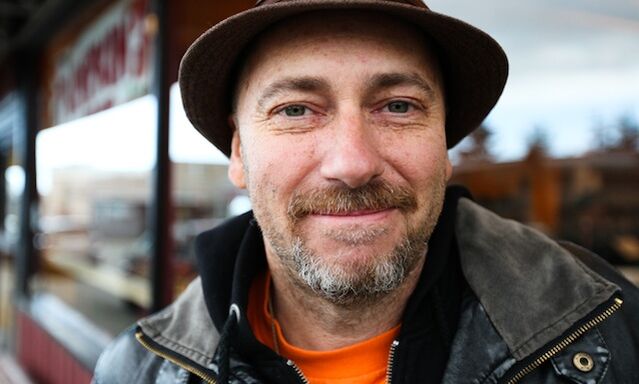 Velcrow Ripper is a Canadian Academy Award (Genie) winning filmmaker, writer, web artist, and sound designer. He has directed over thirty films and videos, both fiction and issue-oriented documentary, often with an experimental edge.
He creates powerful, cinematic documentaries that deal with the central issues of our times. Since his earliest documentary in 1979, Iran the Crisis, Velcrow has recognized the power of film to explore and express issues of social concern. His films include In The Company of Fear, a documentary on non-violent resistance to the "dirty war" in Colombia; Golden Gate Award-winning Open Season, about bear hunters and the activists who "hunt the hunters"; and the multi-award-winning non-fiction feature Bones of the Forest, about the struggle to save the ancient forests of British Columbia (Best of the Festival, 1996 Hot Docs! Festival; and Best Feature Doc, 1996 Genie Awards).
Velcrow's films are stylistically innovative, engaging and moving. Particular attention is given to the sound design. He is well known for his award-winning sound design of such films as The Corporation (Best Sound, Leo Awards), and A Place Called Chiapas (Best Sound, Hot Docs!; Best Sound, Leo Awards).
His films have won twenty awards, including a Genie, Best of the Festival, Special Jury Awards, and a Silver Spire at the San Francisco International Film Festival. He is currently working on a novel based on his ScaredSacred journey, and developing his next feature documentary, 'FierceLight', and the feature drama, 'RisingSlowlyFalling.'
Other films by Velcrow Ripper
Fierce Light: When Spirit Meets Action (2008)
Scared Sacred (2005)
Bones of the Forest
Open Season
In the Company of Fear
I'm Happy. You're Happy. We're all Happy. Happy Happy Happy.
The Road Stops Here!
Crowsfeet
No Means No
Iran the Crisis