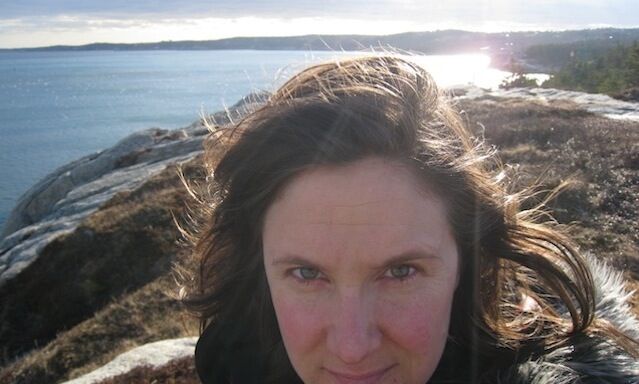 Martha Stiegman is a passionate and engaged community-media and documentary filmmaker who shares the lives and struggles of the people she films with. Currently based in Halifax, her work has screened in festivals around the world from Tunisia and New Zealand to Brazil.
Her first two documentaries, In Defense of our Treaties (2007) and The End of the Line (2007) explore alliances between Mi'kmaq and non-native fishing communities in her home province of Nova Scotia. She is curently directing, Honour Your Word which follows two young leaders in the Barriere Lake Algonquins' fight to protect their ancestral lands; and K'at, documenting the importantce of eel fishing for the Mi'kmaq community of Paq'tnkek First Nation. Indigenous struggles and non-native solidarity have been the focus of Martha's film work, community-arts practice and academic reseach for more than six years.
She holds a joint doctorate in Communications Studies and Political Science from Concordia University, exploring dynamics of Mi'kmaq Treaty Rights Recognition in Nova Scotia.
Other films by Martha Stiegman
Blockade on the 117 (2008)
In the Same Boat (2007)