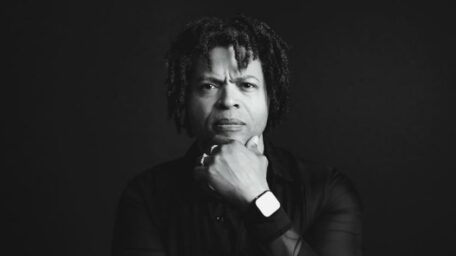 Henri Pardo is a graduate of the Institute of Image and Sound (Inis) in 2005. Henri wrote and directed the short film Sous-bois, which was funded by SODEC, and produced and directed the documentary series Black Wealth Matters. In 2016, Henri founded Black Wealth Media, a production company dedicated to developing and producing Afrocentric movies and film series.
More recently he worked as a producer developing four fiction web series, and has also produced the feature documentary Afro-Prosperity. In 2019, Black Wealth Media received funding from the CBC and the Corus Fund for the development of a documentary series on the history of African Canadians.
Henri has received support from the Documentary Chanel for the feature documentary Dear Jackie, which is produced by Katarina Soukup of Catbird Productions, as well as support for the writing of the feature film Kanaval, which is financed by Sodec and produced by Yzanakio films.
Henri has sat on the Doc Québec Executive Committee, a chapter of the Documentary Organization of Canada. He is a founding member of Black on Black Films, the filmmakers collective of Afrodescendants. He regularly participates in many panels on cultural diversity.
Other films by Henri Pardo
Kanaval
Afro Canada
Jack
Sous bois