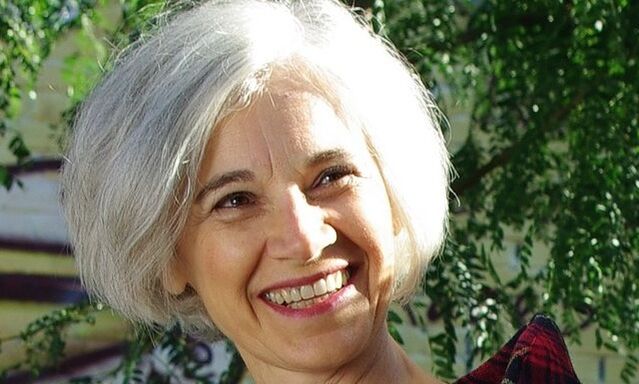 Originally from Alberta, director producer Sylvie Van Brabant completed her studies in psychology. Approached by the National Film Board, who saw her potential as a young director, she made her directorial debut with an ethnographic film on French culture in Alberta. She moved to Quebec and quickly became a very committed producer/director. In 1981 she released Depuis que le monde est monde, an in depth study of birthing practices in Quebec. The social impact of this film, a definite factor in the establishment of midwives and birthing rooms in Quebec, proved to Sylvie that her work could effect real changes.
In 1984 Sylvie founded her own company Les Productions du Rapide-Blanc with partners director/D.O.P. Serge Giguère and television writer Francine Tougas. What followed was a steady stream of award-winning films that defined Rapide-Blanc's style of very cinematic Point of View documentaries. Their films, deeply rooted in Quebec culture and society, break boundaries and several become classics in a genre for which Quebec has made a name for itself – cinéma vérité. In the 1990's, Sylvie started to work in English and directed for the CBC The Last Trip (1995) bringing viewers into the heart of a teenage suicide pact. She produced for TV Ontario, Judy Jackson's Baby Business (1995), an investigative documentary on international adoption that won several prizes in the U.S.
Several documentaries from Rapide-Blanc have become strong educational tools touring schools and institutions. Her award-winning feature The Kids Next Door (Seul dans mon putain d'univers, 1997) a poignant exposé of the social conditions that are often the roots of youth violence and drug addiction. Eve Lamont's Squat! (2002) which won both Best direction for a feature documentary. As president of Les Productions du Rapide-Blanc for the past 22 years, Sylvie remains committed to the production of high quality documentaries that serve society on many levels.
Other films by Sylvie Van Brabant
Everest from Within
Visionnaires planétaires
Arjuna
The Kids Next Door