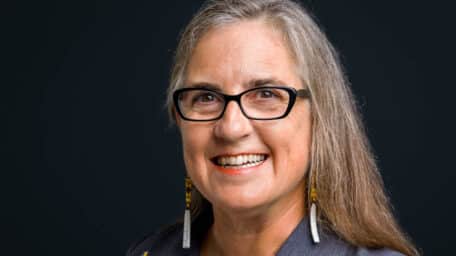 Keri Pickett is award-winning artist. Producer, Director and Cinematographer for the documentary feature First Daughter and the Black Snake  (94 minutes) A documentary feature film following environmental activist Winona LaDuke and her family and communities efforts to keep big oil out of her tribe's sacred wild rice territory. The film has been nominated for many documentary feature film awards and it won Best MN Made Documentary Feature at the Minneapolis St. Paul International Film Festival and Best Feature Film from the Portland EcoFilm Fest. It is distributed by Virgil Films & Entertainment and is available on DVD as well as streaming on Amazon and Itunes.
The Fabulous Ice Age, (72 minutes) is the winner of an audience award at the Minneapolis St. Paul International Film Festival and best non-feature film and best non-feature director awards from both the Women's Indie Film Festival and the Gwinnett International Film Festival. The film spans a century of dancing on ice and the skating pioneers who changed the world with one show skaters' quest to ensure their history is not forgotten. Virgil Films & Entertainment is the distributor and the film is available streaming on Netflix in ten languages. Pickett's films have screened at the Minneapolis St. Paul International Film Festival breaking records in attendance with First Daughter and the Black Snake. Her films have been at the Napa Valley Film Festival, Dance on Camera at Lincoln Center, Jacob's Pillow and the Arizona International Film Festival, the Marfa Film Festival.
Most well known as a photographer, her career started in 1983 when legendary NYC Village Voice Director of Photography Fred McDarrah gave Pickett an internship at the newspaper where she worked until the late 80's when she left NYC, returning to MN due to a diagnosis of Burkitt's lymphoma cancer. During her two-years of chemotherapy she turned to photographing children coping with life-threatening illness, receiving a National Endowment for the Arts Fellowship and a Bush Foundation Fellowship for this work.
Over the decades a pattern emerges confirming Pickett's artistic interest in family and community in her documentation of life's commonalities in disparate communities. Photos of the intimate moments of her grandparents daily life while in their mid 90's is put together in her book Love in the 90s, BB and Jo, The Story of a Lifelong Love, a Granddaughter's Portrait by Keri Pickett (Warner Books, 1995). The book pairs photos of BB and Jo's daily life with excerpted letters from their year-long postal courtship from the late 1920s and was published with a miraculous printing of 150,000 copies. Gender play unites a community in the book Faeries (Aperture, 2000) which won the Lambda Literary Award for best art book of 2000. Faeries pairs photos and interviews exploring values of the 'radical faeries' at their retreat place in the northwoods. Mary Jo Copeland's life's work of providing food and shelter at her faith-based Sharing & Caring Hands is chronicled in the book Saving Body & Soul, The Mission of Mary Jo Copeland photographs of Mary Jo's work and portraits of the people she serves by Keri Pickett and texts and interviews by Margaret Nelson.
Pickett's photographs are in International and National Museums. She has been awarded fellowships from the Bush Foundation, McKnight, Jerome and Target Foundations as well as the National Endowment for the Arts. Her pictures have appeared in Life, Time and People magazines as well as Stern and Geo.
Pickett is a 2017 McKnight Foundation Fellow in Media Arts.
Source